Dr. Filip Claes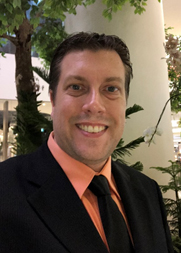 Dr. Filip Claes is the Regional Laboratory Coordinator of the Emergency Center for Transboundary Animal Diseases (ECTAD) of the Food and Agriculture Organization of the United Nations, Regional office for Asia and the Pacific since March 2015.
Dr. Claes holds a Bachelor of Science (BSc), a Master of Science (MSc), and a PhD in Applied Biological Sciences from the University of Leuven, Belgium.
Dr. Claes worked for over 10 years at the Institute of Tropical Medicine in Antwerp as a researcher specialized in molecular characterization of pathogens and the development of diagnostic tests for tropical animal diseases. He developed molecular diagnostic tools for trypanosomiasis and malaria and an in-vivo bioluminescent mouse model for the screening of marine compounds for parasitic diseases. He also was involved in field work to hunt for parasites in water buffaloes in Viet Nam, horses and camels in Ethiopia, Kazakhstan and Mauritania.
In 2010 he joined the Animal Health Division of FAO at the headquarters in Rome, where he worked as a virologist and laboratory expert, with focus on laboratory capacity building for emerging infectious diseases and the strengthening of lab networks in South and Southeast Asia.
In his current position, he coordinates the laboratory capacity building for animal health laboratories in Asia, including strengthening the diagnosis of emerging infectious diseases, quality assurance of laboratories, biosafety and bioinformatics development.