Dr. Ana Maria Nicola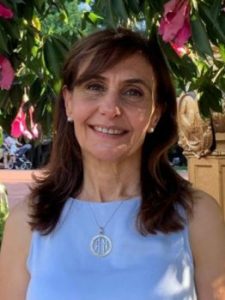 Ana M. Nicola
National Health Service and Agri-Food Quality (SENASA), Buenos Aires, Argentina
Ana M. Nicola was awarded a degree in Veterinary Medicine in 1987 by the National University of Litoral, Argentina, and a Masters degree in Biotechnology by Buenos Aires University. From 1988 to 1992, she was Professor of Microbiology at the Faculty of Veterinary Medicine at the University Eduardo Mondlane in Mozambique.
Since 1996 she has been in charge of the Brucellosis Laboratory at SENASA (National Health Service and Agri-Food Quality), Argentina, designated as a Reference Laboratory by the OIE in 2004 and as a FAO Reference Center for brucellosis in 2013. She is an expert in the OIE laboratory PVS mission and since 2018 is a member of the OIE Biological Standards Commission
Her professional competencies are in the fields of diagnostics, production and quality control of vaccines, antigens and reference sera for diagnosis, as well as training.